Description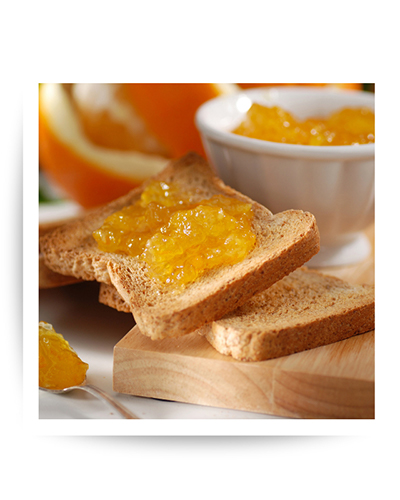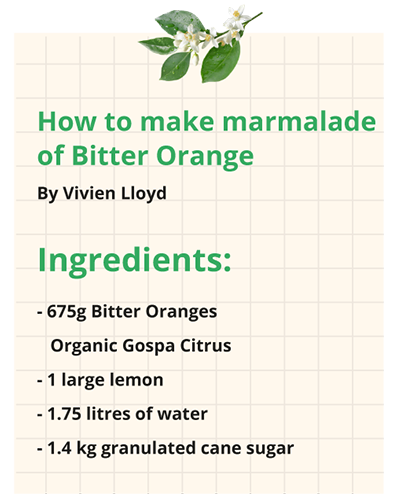 Halve and juice the oranges and lemon. Pour the juice with the water into a large 6-9 litre saucepan with a lid. With a small, sharp knife, remove the inner membranes of the oranges and finely chop them with the remains of the lemon. Do not remove the pith from the oranges. Place the chopped membranes, the lemon scraps and the pips on a 36 cm x 36 cm piece of thin cotton muslin. Tie this with string and add to the pan. Make sure the bag is spacious, not too compact, with plenty of room for the water to penetrate and cook the contents. Finely chop the orange peel and add it to the pan with 1.75 litres of cold water. Leave the saucepan in this way overnight.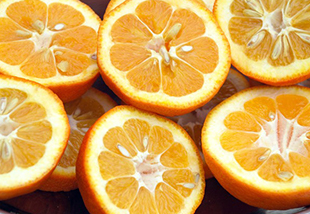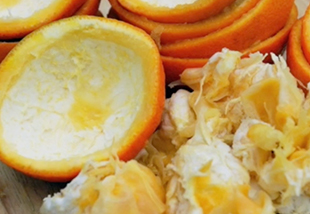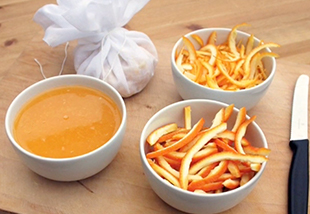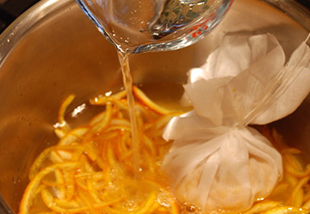 The next day, bring the pot with lid to a boil, lower the heat and simmer for two hours. Remove the lid from the pan and set aside. Heat the sugar in an ovenproof dish over low heat, 140°C /275°F/ Gas 1 for 20 minutes. Remove the muslin bag and pour the liquid from the bag back into the pan through a sieve, using a large spoon. Check that the volume of the pan has reduced by one third.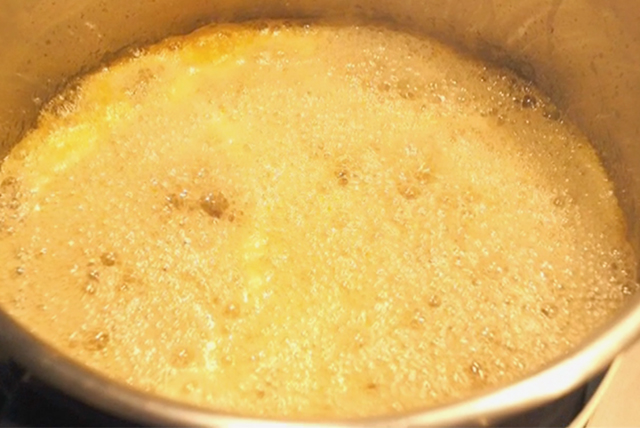 Remove the sugar from the oven and place the cleaned jars in the oven. Add the sugar to the pan and stir to dissolve. Bring the pan to the boil and check the doneness after 8 minutes. Dip a large spoon into the pan and take it out. Lift the spoon above the pan and turn it horizontally. The jam should drip down and then hang over the side of the spoon. This is known as the "flake test". Alternatively, check the temperature with a digital thermometer and wait for it to reach 104.5ºC. Turn off the heat and remove the jars from the oven.
Leave the jam to cool for 10 minutes. Remove any foam from the surface with a large metal spoon. Gently stir the jam to distribute the zest. Pour the jam into the jars up to the rim of each jar and seal with new twist-off lids. Leave the jars in an upright position without moving them so that they reach their full doneness.