Cítricos ecológicos
del paraíso de Sevilla
Cítricos hechos con corazón
Sobre nosotros
Gospa Citrus es la 4ª generación de una familia dedicada al cultivo y venta de cítricos ecológicos. Situada en Mairena del Alcor (Sevilla), está inspirada por Amadora Gahona, 3ª generación familiar dedicada al cultivo de cítricos ecológicos, y uno de sus hijos. En ellos se cumple un compromiso centenario con una única pasión: preservar este bello patrimonio natural sevillano, tan apreciado, y compartirlo con todo el mundo.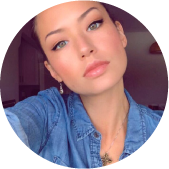 It's SO hard for me to find organic Seville oranges!  Gospa Citrus is the best. I was SO happy when I finally found them. I LOVE the marmalade made from these amazing oranges. I just put in on my toast in the morning to get an amazing dose all of the incredible health benefits any time of the year. Not only are the oranges amazing, the folks who run Gospa are lovely human beings, I'm so thankful for their commitment to high standards for food quality and they are just a dream to interact with – always kind, detail oriented and they just have so much love for what they do. It's an honor to be able to support their passion and their business.
Award winning food writer and marmalade maker, UK
Gospa Citrus fruit is the best and not just because it's from Seville, but because their orchards have been tended to for generations with love and you can taste this.  For me, only Amadora and Jose's oranges will do when making marmalade. They consistently yield the best results.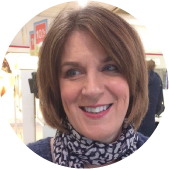 I regularly use Seville Oranges grown by Amadora. The fruit is fragrant with an intensely sharp, sour flavour. Perfect for making a beautifully bitter traditional marmalade. In 2019 I received two stars in the Great Taste Awards for a marmalade using oranges grown by Amadora.  The judges said… "an intense orange flavour and a punchy bitterness….the peel exploding with taste as you bite into its soft and plump flesh. Long aftertaste with lingering citrus and sweet notes on the palate. A super marmalade…".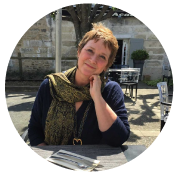 Freelance Food & Travel Writer, Content Creator, Bespoke Recipe Developer, Guild of Food Writers, UK
I absolutely love all the citrus fruits from Gospacitrus, but a special mention must be for their Seville oranges; they make the most divine marmalade, with a perfect almost aromatic fragrance. They yield lots of juice, and the peel to pith ratio makes for award winning marmalade with a superb set. I love their story too, it's a very human story of passion and the desire to grow citrus fruits to the time honoured methods of this part of Spain. I unreservedly recommend all their citrus fruits, but especially their Seville oranges for all you avid marmalade makers out there.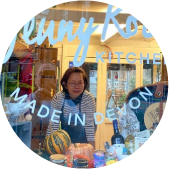 Chef and founder of JennyKoo's Kitchen, UK
Sunshine in a jar is how I describe the marmalade made from the beautiful organic Seville oranges from Gospacitrus. Grown with love and passion. Thank you.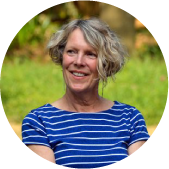 Writer and creative writing teacher, UK
Gospa Citrus is a company with integrity, producing organic citrus of the highest quality. Visiting Gospa Citrus, we learned about the organic production methods and got to taste wonderful oranges. Grateful thanks to Gospa Citrus for their invaluable advice in my research for 'The Orange Grove'.
¿Quieres comprar Gospa Citrus?
The origin of marmalade and the Seville Oranges

por

Seville Oranges

el abril 20, 2022 a las 4:16 pm

Certain forms of jam have been known since ancient times. In short, it is a discovery that combines fruit cooked in sugar to preserve it for a long time. In addition to the flavour, proper preservation preserves the original smell of the fruit, which makes jam a way of eating fruit even when it is La entrada The origin of marmalade and the Seville Oranges aparece primero en Seville Oranges.

History of the Seville Orange Tree

por

Seville Oranges

el abril 7, 2022 a las 9:20 am

The Bitter, or Seville, Orange tree (Citrus × aurantium) was cultivated in ancient times as an ornamental tree or to use its fruits in cosmetics, but not for consumption. It was the Greek conquerors who made them known in the Mediterranean and although the Citron (Citrus medica) was the first citrus fruit introduced to the La entrada History of the Seville Orange Tree aparece primero en Seville Oranges.

The Orange Grove: A Mouth-Watering Holiday Romance Set In Sunny Seville

por

Seville Oranges

el febrero 10, 2022 a las 11:00 am

The famous romantic and refreshing novel by the English author Rosanna Ley, where one of the episodes takes place in the Gospa Citrus Farm, in Seville. Holly loves making marmalade. Now she has a chance to leave her stressful city job and pursue her dream – of returning to the Dorset landscape of her childhood La entrada The Orange Grove: A Mouth-Watering Holiday Romance Set In Sunny Seville aparece primero en Seville Oranges.