Organic citrus fruits from the paradise of Seville
Citrus fruits grown with love
About us
Gospa Citrus is a family dedicated to the cultivation and sale of organic citrus fruit. Located in Mairena del Alcor (Seville), it is run by Amadora Gahona and one of her sons, representing the 3rd and 4th generation of a family dedicated to growing organic citrus fruits. With them, a centennial commitment is fulfilled with a single passion: to preserve this beautiful, revered natural heritage of Seville and share it with the whole world.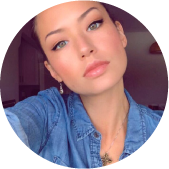 It's SO hard for me to find organic Seville oranges!  Gospa Citrus is the best. I was SO happy when I finally found them. I LOVE the marmalade made from these amazing oranges. I just put in on my toast in the morning to get an amazing dose all of the incredible health benefits any time of the year. Not only are the oranges amazing, the folks who run Gospa are lovely human beings, I'm so thankful for their commitment to high standards for food quality and they are just a dream to interact with – always kind, detail oriented and they just have so much love for what they do. It's an honor to be able to support their passion and their business.
Gospa Citrus fruit is the best and not just because it's from Seville, but because their orchards have been tended to for generations with love and you can taste this.  For me, only Amadora and Jose's oranges will do when making marmalade. They consistently yield the best results.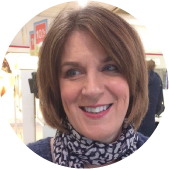 I regularly use Seville Oranges grown by Amadora. The fruit is fragrant with an intensely sharp, sour flavour. Perfect for making a beautifully bitter traditional marmalade. In 2019 I received two stars in the Great Taste Awards for a marmalade using oranges grown by Amadora.  The judges said… "an intense orange flavour and a punchy bitterness….the peel exploding with taste as you bite into its soft and plump flesh. Long aftertaste with lingering citrus and sweet notes on the palate. A super marmalade…".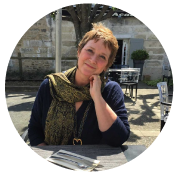 I absolutely love all the citrus fruits from Gospacitrus, but a special mention must be for their Seville oranges; they make the most divine marmalade, with a perfect almost aromatic fragrance. They yield lots of juice, and the peel to pith ratio makes for award winning marmalade with a superb set. I love their story too, it's a very human story of passion and the desire to grow citrus fruits to the time honoured methods of this part of Spain. I unreservedly recommend all their citrus fruits, but especially their Seville oranges for all you avid marmalade makers out there.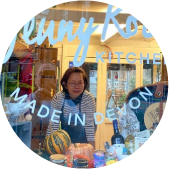 Sunshine in a jar is how I describe the marmalade made from the beautiful organic Seville oranges from Gospacitrus. Grown with love and passion. Thank you.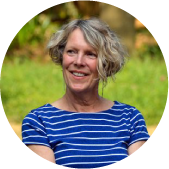 Gospa Citrus is a company with integrity, producing organic citrus of the highest quality. Visiting Gospa Citrus, we learned about the organic production methods and got to taste wonderful oranges. Grateful thanks to Gospa Citrus for their invaluable advice in my research for 'The Orange Grove'.
Would you like to purchase Gospa Citrus fruits?
The Seville Waterworks: The British behind Seville's Water

by

Seville Oranges

on May 29, 2023 at 3:00 pm

The history of Seville's water goes back to ancient times. Much of this water, from places such as 'Los Alcores', 20 km from Seville, known since ancient times for its abundant water and famous citrus fruits, was channelled to the city through the so-called 'Caños de Carmona', a Roman aqueduct, later rebuilt by the Almohads, La entrada The Seville Waterworks: The British behind Seville's Water aparece primero en Seville Oranges.

Melissa Graeme, Double Gold winner with her Seville Orange & Stem Ginger Marmalade

by

Seville Oranges

on May 26, 2023 at 12:40 pm

The Dalemain World Marmalade Awards for 2023 took place a few weeks ago. More than 3,000 jars of marmalade from 45 countries all over the world were sent to participate in this international festival, the most important in the world, whose headquarters are in Penrith, Cumbria, United Kingdom. It is a very complete competition, with La entrada Melissa Graeme, Double Gold winner with her Seville Orange & Stem Ginger Marmalade aparece primero en Seville Oranges.

Prawn Salad with Citrus and Basil Sauce

by

Seville Oranges

on October 12, 2022 at 8:15 pm

A wonderful, fresh, versatile, seasonal dish, particularly good for this time of year. The citrus sauce gives it a unique character and personality. You have to try it! Ingredients 225 g baby salad sprouts 600 g peeled prawns 2 avocados, peeled and cut into slices 2 tablespoons of chopped walnuts. For the vinaigrette zest and La entrada Prawn Salad with Citrus and Basil Sauce aparece primero en Seville Oranges.